DVD REVIEW – ADONIS (2018) by Marlon Wallace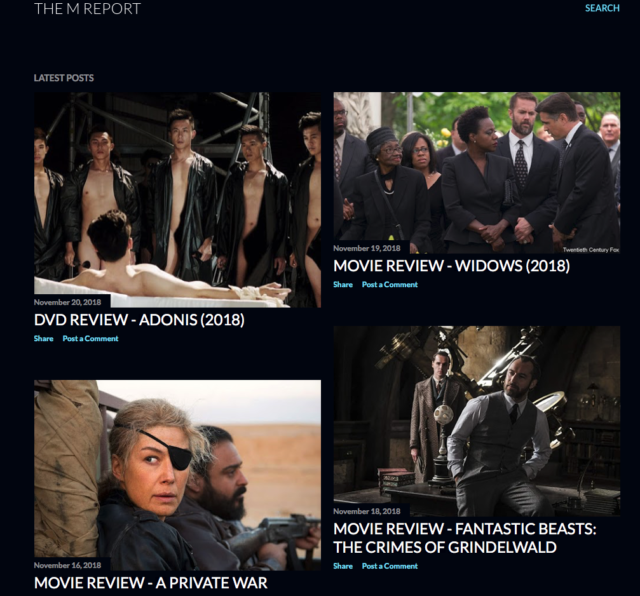 This is the seventh film by Chinese filmmaker, Scud. His films aren't part of a series, but it would probably help to have seen Scud's two previous features because he references both of those movies here, particularly his last film, Utopians. In fact, the way that Scud references his last movie, it's similar to the way Wes Craven referenced his iconic A Nightmare on Elm Street (1984) in his follow-up New Nightmare (1994). Scud doesn't go as far as Craven did in terms of bringing back a lot of his actors from the 1984 film into the 1994 one and making it a super, meta-commentary on the filmmaking process and dramatizing all of the behind-the-scenes issues, but there are parallels.
In Utopians, a young student, played by Adonis He Fei, has an awakening when he begins an affair with his polyamorous, sexually-fluid, cultural-studies professor. That film featured some very explicit and practically pornographic scenes. In this film, that same actor is brought back as Yang Ke. In one scene, Yang watches Utopians with a friend and that friend comments on how Yang is in that movie performing sex. There proceeds to be a question not only in that scene but in other sequences of this movie that ask if the actor/model was exploited or taken advantage for purely prurient and financial interests or if the sex and nudity were done for truly artistic reasons as Yang was led to believe. Yes, art versus exploitation seem to be at the heart of the struggle here.
At the same time, Scud is still pushing the boundaries, as he's done in all his films, with regard to blurring the line between pornography. His provocative work has already put Scud in the same pantheon of queer artists such as Derek Jarman and Rainer Werner Fassbinder. That same provocative work also pays homage to those and other queer artists, enlightening modern audiences or even audiences in Asia who might not be aware. One particular homage this time around is made to English painter David Hockney who isn't dead, but, at age 81, Hockney might not be totally in the consciousness of movie-going audiences right now.
If one is familiar with Hockney's work or simply his most famous creation, Portrait of an Artist (Pool with Two Figures) in 1972, then one will immediately recognize Scud's visuals here. It cannot be coincidence the re-creation or similarity to Hockney's painting, which Scud beautifully renders. Scud is not the first to pay homage to Hockney's work. Other than the biopic about Hockney starring Hockney, which Scud also references, queer filmmaker Luca Guadagnino (Call Me By Your Name) also paid homage to Hockney with his film A Bigger Splash (2015). Yet, that film wasn't about homoeroticism on its face, despite having the occasional homoerotic gaze.
Scud's film, however, is about homoeroticism and the possible exploitation of it and of young men. What better way to explore that possible exploitation, as well as the blurring line of pornography, than with an actual, Chinese porn star? UCLA graduate, Eric East is a porn star who is probably one of the most beautiful men Scud has ever captured, other than Byron Pang from Scud's Voyage. Eric East though is certainly not shy with being fully naked on camera, but he's not alone. Scud utilizes a dozen or more young men who are also fully nude and all very beautiful and he finds a multitude, a veritable cornucopia of ways to display those nude men. Whether it's through ballet and acrobatics, nantaimori or "body sushi," using a penis as a paintbrush or whether it's BDSM as art installation, we see all the ways these men can be exposed in nothing but their birthday suits.
There are the obvious, orgiastic ways that Scud puts together. Those orgiastic scenes though are capped with non-arousing emotional beats or like Frank Ripploh in Taxi Zum Klo (1980), Scud will intercut sex scenes with mundane or domestic moments, which clash or juxtapose jarringly with the intercourse on screen. A body massage scene also feels pulled from Ripploh's film. The opening scene could have been a take from Antony Hickling's P.D., a short film that premiered in 2014 but was anthologized this year, which features nude men roaming or posing in a forest.
Here, the difference is that the men roam a bamboo forest. First, it feels like frivolity. The men do wear masks and pursue Yang in what increasingly feels ominous. It seems like a dream sequence at first. Later, it's perhaps a premonition, a sign of the violence to come, as the film also reveals its supernatural currents. Scud invoked the supernatural and the afterlife in Voyage. He does so again here, not quite equating nudity with death, but having an underpinning that attempts to explore karma and determinism. He comes up with a compelling metaphor comparing life to filmmaking that was quite clever. We get that cleverness through the return of actress, Susan Yam-Yam Shaw who worked with Scud in Voyage. She is a very amazing actress and a warm, humanizing and even spiritual presence here among all the sexual mayhem.
Not Rated but contains full-frontal male nudity and graphic sexuality.
Running Time: 1 hr. and 30 mins.
Available on DVD and VOD.
Share
Labels: Adonis He Fei Asian breaking glass pictures chinese Eric East gay homoeroticism nudity orgy porn star scud sex the m report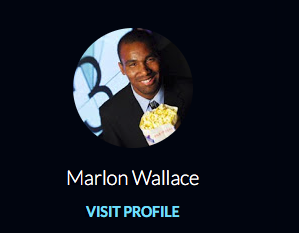 ( Original URL: http://themreporter.blogspot.com/2018/11/dvd-review-adonis-2018.html)